We introduce to you the new Panasonic Air-conditioners which represent a new dimension in comfort, offering better air quality than ever, surprisingly energy saving and fine temperature control. This is obviously because of the e-ion Air purifying system with patrol sensor which the new Panasonic ranges of Air-conditioner are equipped with.
Castlat has in place one of the most value-added maintenance programmes in the industry, aimed at achieving zero downtime for our client's air-conditioning units. in other words, we can effect service/ repairs 24 hours.
Specifically, the new Panasonic inverter Air-conditioners can be relied upon for the following advantages which they offer 
Energy Saving : They provide optimum use of limited energy resources.  Energy is cut to about half that of conventional models. The more you use it, the more you save.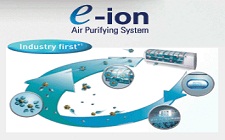 Quick Cooling: Cools more rapidly than conventional or non-inverter air-conditioners as the inverter provides the exact amount of power needed to rapidly cool the room and thus 1.5 times faster.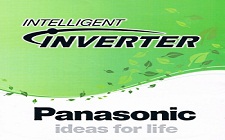 Eco Friendly: The new HFC refrigerant (R410A) does not harm the ozone layer. It provides exceptional safety for the ozone layer.